What we do
With our extensive HR and business experience we can support you in diverse projects supporting individuals, teams and organisations. With our knowledge and experience we design unique solutions supporting your needs.
Our definition
of the
Future of Work
"To continuously
adapt

and

prepare,

us as individuals, our organisations and society, for the

exponential development

around us guided and supported by

strong networks and partnerships.

"
You choose the level of support and we deliver. Specific projects or why not to join the journey and become a Future of Work organisation!
Organisational Design for Resilience and Adaptability, Building Your Future Infrastructure
Has your organisation experienced growth, but not had the time or knowledge to build the infrastructure fit for the future while growing?
Do you need to strengthen your organisation to improve your business results?
Do you need to strengthen the existing ways of working with new, modern ways of working, ensuring right competences in the whole organisation?
Are you curious of the advantages with a flatter and network-based organisation and how it can be designed?
Do you need support in designing your organisation for increased resilience and adaptability in the unpredictable world we live in?
Our team has extensive experience of reviewing organisational needs and designing specific organisational structures that fit the purpose both today and in the future. We can support you with:
Organisational design and job profiling

Job accountability workshops with your teams to strengthen the understanding, communication and connection to the strategies and creating alignment

Company efficiency programs, to help improvement of the cost structures as well as strengthening the organisation
Organisational Wellness Diagnostics and Strategy Development
Are you prepared for the future?
Do you want to know how your organisation positions itself towards current and future trends and changes on the market?
Do you know what the trends are and what you need to look more into to optimise the business and create better business results?
Do you want to know which areas you need to improve for your employees to continue to engage with the organisation?
Do you know how to build a future oriented employer value proposition?
Do you need support with strategy development to strengthen your work with people, talent, and culture?
With help of our Future of Work model, we have developed a questionnaire to be used for assessing the wellness in your organisation.
We design the program after your needs, either with just the questionnaire assessment or by adding interviews with relevant key people. Based on the results you will have a better understanding of your strength and development areas in order to be seen as a modern future oriented employer.
We can offer you support, not only with the assessment, but to design diverse strategies based on the result like People Strategies, Learning, Talent and much more.
Ask us for more information!
Leadership on All Levels
Is your management team set for leading a growing organisation?
Are you getting feedback from the organisation on lack of clarity and alignment?
Do you know what are the new requirements on executive teams and managers in the changing world we live in?
Do you have a clear view of the role of the middle manager?
Are you struggling with how to increase the self-leadership with all your employees?
These and many other questions are something we can support you with. We create leadership capability development programs specific for your organisation. We offer your company specific programs for executive teams (both as team and individuals), design and delivery of leadership toolbox including trainings, workshops, and a wide diversity of tools.
Join the Future of Work Journey
Why not join us in building future oriented workplaces? Let's start with inspiration, assess where you are and build our journey together.
Inspirational meetings, lectures and workshops on future trends and what it means for your organization and people
Analyses of current situation towards the future strategic objectives
Design of strategies and execution plans to strengthen your organization
Hands on support with bridging the gap towards the future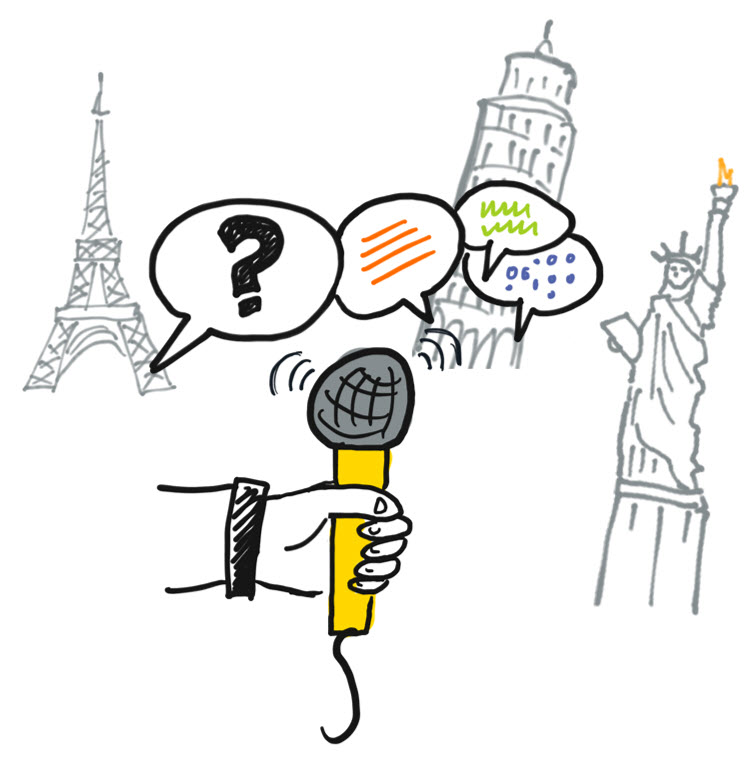 Example of projects we can support with:
People Strategies
Advisory and Coaching
Workshops and lectures
Self leading team design and development
Organisational design
Understanding your future skills needs
Designing right job infrastructure for the future
People Process Development
Workforce planning
Learning Solutions
Future workplace models/ Hybrid models
Diversity and Inclusion Strategies
… and much more. Contact us to discuss your specific needs.
10 Strategic Objectives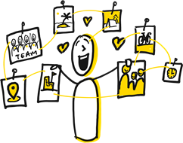 People Empowerment & Innovation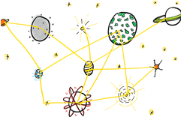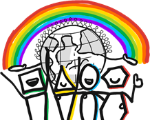 Equality, Inclusion & Diversity

Resilience & Adaptability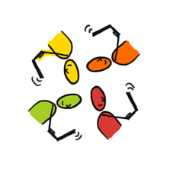 Diversification on Ways of working